Classic rockers Crosby, Stills & Nash have returned to Spotify after the band's five-month boycott of podcaster Joe Rogan.
The band had pulled their library of songs off of the streaming platform in solidarity with ex-band member Neil Young in February but are now back as of Saturday.
According to reports, the group plans to donate their earnings from streams to charities aiding those infected with COVID-19 for at least a month.
In a statement at the time, Graham Nash, Stephen Stills, and David Crosby said, "We support Neil and we agree with him that there is dangerous disinformation being aired on Spotify's Joe Rogan podcast."
"While we always value alternate points of view, knowingly spreading disinformation during this global pandemic has deadly consequences," the band claimed.
The band then insisted, "Until real action is taken to show that a concern for humanity must be balanced with commerce, we don't want our music — or the music we made together — to be on the same platform."
Spotify rolled out in March a COVID content advisory tab on podcasts and other content that mentions COVID-19.
However, the feature had been promised on Jan. 30, prior to the protest beginning from the band, so it doesn't seem like that would have had any effect on their decision.
It is unclear what prompted the change, although many have speculated that it was due to a lack of revenue for the band, even though they plan to donate proceeds for now.
Rogan recently said that he thinks "Ron DeSantis would work as a good president" and that "what he's done for Florida has been admirable."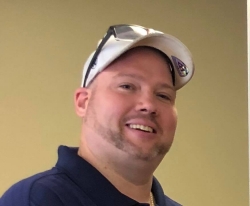 Latest posts by David Caron
(see all)