ESPN's Howard Bryant wrote a racially-charged, anti-Republican Fourth of July Op-ed about "losing freedom."
The article is titled, "Baseball, barbecue and losing freedom this Fourth of July."
In the piece, Bryant first deviated from the baseball and barbeque by lamenting how the Betsy Ross flag has been "co-opted by white nationalist groups, some of the same ones who stormed the U.S. Capitol on Jan. 6, 2021."
From there, Bryant continues:
"YOU WATCH TV, even though you swore to not pay attention to the Jan. 6 congressional hearings. It was not a decision made from the perch of elegant privilege, of too rich to care, but from a full dissidence — a weariness of the gaslighting and false equivalencies, the whataboutisms, the goalposts moving that have defined the past several years."
"The spectacle of all-white juries acquitting proud, admittedly guilty white killers of Black people largely predated your birth, and thus for the past 18 months you've held on to a truth: The events of Jan. 6, where Americans stormed the most symbolically important legislative building in the free world — and a sitting president reportedly enraged he was not taken to the Capitol to join them — are the most unforgivable betrayals of the American ideal in your lifetime."
It is interesting how Bryant chose to capitalize black but leave white lowercase, which is a potential red flag regarding his views on race.
"You said you were not going to watch, but inner conflicts aside, you are an American — so you watch."
"You revisit the images of police barricades being knocked down, of Americans climbing through windows trying to breach the U.S. Capitol, of elected American officials sheltering in place and of police running from Americans lest they be trampled by them."
"Think about the people chasing them, the ones over past decades who always told your people to obey, the ones so quick to call others anti-American."
"You tell yourself to not think about the utter, enraging hypocrisy, to resist the useless and flaccid equivalencies. (Imagine if Black people did that…) It all falls flat. We are post-hypocrisy. The equivalencies don't hold up. They never did."
Howard went on to criticize the Supreme Court and he also managed to tie in sports to the equation by discussing athletes and owners.
Many responded to the article on Twitter by noting that Howard was previously arrested for domestic assault, however, he ultimately agreed to serve probation in exchange for having all charges against him dropped.
It was also reported in 2011 that an agreement signed by Bryant's attorney and the Northwestern District Attorney's Office states that a review of witness statements did "not support allegations that Mr. Bryant struck, choked, pinned Ms. Bryant against a car or inflicted violence upon her."
Bryant had also attempted to suggest that his arrest at the time was race-related so it would appear that he harbors resentment still, although at the time he said that he was "gratified that the Commonwealth has determined that all allegations against me are unsubstantiated."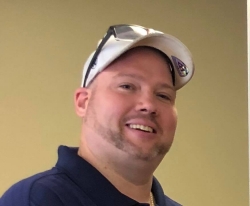 Latest posts by David Caron
(see all)