Earlier this month, U.S. Sens Ted Cruz (R-TX) and Josh Hawley (R-MO) were part of a group of Republicans who announced a bill to break up Major League Baseball's monopoly by eliminating their special antitrust exemption, specifically citing MLB's decision to move an All-Star game out of Georgia to protest a GOP election reform bill.
Republicans at the state level in Georgia have taken similar measures to hit back against companies who protest the new law, with state lawmakers voting to revoke a tax break from Delta and pushing to remove Coca Cola products from the state house.
In a Wall Street Journal op-ed published yesterday, Cruz took aim at those CEOs who have criticized Georgia over the passing of a new election reform bill.
Cruz suggested that Republicans would typically "shrug their shoulders, call these companies 'job creators,' and start to cut their taxes," but he believes that Republicans should crack down on tax avoidance from Coca Cola, weaken antitrust exemptions for MLB and deny subsidies to Boeing in response to their condemnation of the Georgia law.
Not only that, but Cruz announced, "Starting today, I no longer accept money from any corporate PAC. I hope the Democrats take your calls, because we may not."
Cruz urged Republican lawmakers "at all levels" to join him and fight back against the "woke" corporations.
In a tweet, Cruz echoed those words and said, "Starting today, I no longer accept money from any corporate PAC. I urge my GOP colleagues to do the same. For too long, Republicans have allowed the left & their big-business allies to attack our values & ship jobs overseas with no response. No more."
Hawley has apparently also headed Cruz' call to action as he tweeted, "Yes! Corporate America has put Americans last. They ship our jobs to China, mock middle America's way of life, try to control our speech and run our lives. It's time we stood up to them. I won't take corporate PAC donations & I'll fight to break up their monopoly power"
Yes! Corporate America has put Americans last. They ship our jobs to China, mock middle America's way of life, try to control our speech and run our lives. It's time we stood up to them. I won't take corporate PAC donations & I'll fight to break up their monopoly power https://t.co/BXZ5DWzrzl

— Josh Hawley (@HawleyMO) April 29, 2021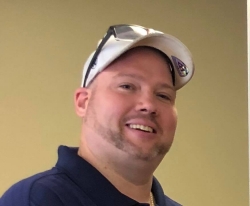 Latest posts by David Caron
(see all)