It has been reported that Idaho Gov. Brad Little (R) signed a bill, HB 377, last night that aims to prevent schools and universities from "indoctrinating" students through teaching critical race theory.
Media outlets have made sure to note that critical race theory examines the ways in which race and racism influence American politics, culture and the law.
CNN explained that across the country, public school entities are considering the inclusion of aspects of race education in school curriculums and in March, after years of debate, California approved an optional ethnic studies model curriculum for districts to employ if they so choose.
A draft of the California curriculum reads, "By affirming the identities and contributions of marginalized groups in our society, ethnic studies helps students see themselves and each other as part of the narrative of the United States. Importantly, this helps students see themselves as active agents in the interethnic bridge-building process we call American life."
Idaho, a solid Republican state, is going in the opposite direction, as this legislation would allow teaching critical race theory but prohibits forcing belief systems onto students that claim a group of people as defined by sex, race, ethnicity or religion are inferior or superior to others.
Some GOP lawmakers are concerned belief systems will be forced on Idaho students, and have been holding up education budget bills until Little signed this bill involving what is taught in schools, KBOI 2 wrote.
CNN asserted that the area of study has been weaponized by some Republican lawmakers and brought up former President Donald Trump called critical race theory "divisive, anti-American propaganda" last September, language similar to what's in the bill.
At the time, Trump said, "Students in our universities are inundated with critical race theory. This is a Marxist doctrine holding that America is a wicked and racist nation, that even young children are complicit in oppression, and that our entire society must be radically transformed."
From KTVB 7:
In 2019, 28 Idaho Republican lawmakers sent a letter to Boise State University questioning parts of their diversity and inclusion programs. The letter, written by Rep. Barbara Ehardt, indicated that lawmakers felt diversity and inclusion programs are focusing too much on social justice and taking away from the intended educational purpose of universities.
Some lawmakers feel Boise State hasn't addressed their concerns, so they are taking action to cut the school's state budget allocation.
"We do not want to appropriate funds, we don't want funds expended for courses, programs, services, or trainings that confer support for extremist ideologies such as those tied to social justice, racism, Marxism, socialism, or communism," said Rep. Pricilla Giddings during a March 3rd budget meeting.
The Joint Finance and Appropriation Committee voted in agreement on the sentiment. As a result, Boise State was targeted with a budget cut of $409,000.
Boise State President Dr. Marlene Tromp says even with other sources to fund the university like tuition and student fees, the cut hurts.
"When you are talking about 30,000 students and 2,700 employees, that's a tough impact to take," Tromp said. "What dollars translate to in a university most often is people, and so $409,000 is a significant figure because that's a lot of potential people's salary."
Tromp says she wants lawmakers to know the university hears their concerns about curriculum and programs on campus, but she's not sure they have the full picture. Tromp says she has talked with critics of Boise State's programming about the environment on campus.
"Some people have called it a marketplace of ideas," she said. "They are actually quite comfortable with the idea that students are introduced to a full range of ideas from the left and the right. They just want to ensure that all of those positions are being represented and that's something that matters to all of us, we want to really ensure that students feel a variety of different perspectives are available to them, and we think that is often very true, and where we don't see that we want to address it."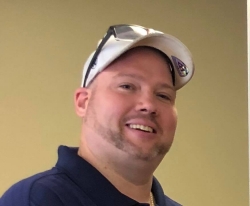 Latest posts by David Caron
(see all)