Former MLB pitcher Curt Schilling had parting words for Green Day rocker Billie Joe Armstrong after he renounced his U.S. citizenship over the Roe vs. Wade Supreme Court ruling.
At a London concert Friday night, Armstrong declared "f*ck America" before adding he was "renouncing his citizenship" in the aftermath of the SCOTUS abortion ruling.
"There's too much f*cking stupid in the world," Armstrong insisted and he was met with thunderous applause after promising the crowd he was going to move to the U.K.
Armstrong reportedly added, "Oh, I'm not kidding, you're going to get a lot of me in the coming days."
At a Saturday night at his show in Huddersfield, England, concertgoers claim he told the crowd "f*ck the Supreme Court of America" before playing American Idiot, which the band has previously said was written out of anger about not being represented by national leadership.
Schilling responded to Armstrong's rants in a tweet where he told him, "Don't let the door hit you in the a** on the way out champ."
Don't let the door hit you in the ass on the way out champ. https://t.co/0ruRkjNoP8 via @BreitbartNews

— Curt Schilling (@gehrig38) June 26, 2022
In 2016 prior to the presidential election, Armstrong claimed that Donald Trump was akin to Hitler in an interview and slammed his supporters.
Armstrong said that the only thing worse than Trump's candidacy is the millions of people across the country who support it.
"The worst problem I see about Trump is who his followers are. I actually feel bad for them, because they're poor, working-class people who can't get a leg up. They're pissed off and he's preyed on their anger. He just said, 'You have no options and I'm the only one, and I'm going to take care of it myself.' I mean, that's f*cking Hitler, man!" Armstrong suggested at the time.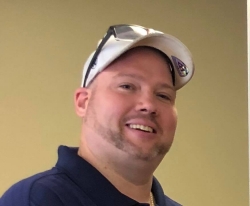 Latest posts by David Caron
(see all)