On Thursday, it was reported that U.S. Capitol Police officials told congressional leaders the razor-wire topped fencing around the U.S. Capitol should remain in place for several more months as law enforcement continues to track threats against lawmakers.
More than 40 Republicans also signed onto a letter two weeks ago calling on House Speaker Nancy Pelosi (D-CA) to remove the fence and arrange for thousands of National Guard troops, who were sent to Washington to protect the Capitol complex after January's riot, to go home.
The D.C. Council, which is made up of 11 Democrats and 2 Independents, have echoed that call and are asking Congressional leaders to remove the fencing around the U.S. Capitol as well.
Ward 6 council member Charles Allen, along with other members of the council, said in a letter to Senate Majority Leader Chuck Schumer (D-NY) and Pelosi that they oppose any permanent expansion of the security perimeter surrounding the Capitol grounds, as well as any loss of public access to the complex and surrounding public spaces.
In the letter, members of the council said that a hardened security perimeter "topped with razor wire is the wrong solution for the failures that took place on Jan. 6."
From WTOP:
Council member At-Large Robert C. White Jr. has asked Senate and House committee chairs on Homeland Security for a hearing examining whether "bias in threat assessments by law enforcement created a substantial homeland security vulnerability in the wake of a rising number of homegrown extremists."
The council also said that with the departure of the National Guard next month, the "external posture at the Capitol needs to change as well."
"And further, the fencing and street closures have deeply impacted transportation for residents to work, school, health care, and other needs — whether traveling by bus, foot, bike, or vehicle," which would only grow when the District returns to pre-pandemic operations.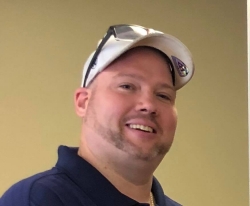 Latest posts by David Caron
(see all)