Last May, hair salon owner Shelley Luther caused a stir when she was found to be in violation of the governor's COVID order by continuing to operate her business.
Luther was found to be in contempt of court and was jailed, but was later released by the Texas Supreme Court.
Today, an opinion was delivered that the Texas Supreme Court concluded that the county's order was too vague to enforce, and voided the order holding her in contempt of court.
Luther tweeted out that the court had ruled in her favor and issued a statement through a nonprofit that she had started after the ordeal began called Courage to Stand.
In the statement, Luther said, "To say we are pleased with the court's ruling is an understatement."
From Luther's Statement:
While she's cleared this hurdle, Luther and her business continue to be persecuted by the City of Dallas. It's unclear how this ruling will affect Luther's still pending legal fight with the city.
"We're grateful for the support we've received from individuals across the country, and we ask that you continue to lift us up in prayer."
Unfortunately, the state of Texas is currently contemplating legislation in House Bill 3 and Senate Bill 6 that would set up business owners with the same liability Luther has been forced to confront in these legal proceedings.
Specifically, these bills force businesses to comply with CDC guidelines that change often and aren't set by elected officials but nameless faceless bureaucrats. Currently, these guidelines include recommended double masking and mandate mask-wearing by 2-year-olds!
"What happened to me can happen again. Lawmakers need to protect business owners from busy body bureaucrats, not whitewash pandemic power grabs, empowering similar behavior in the future."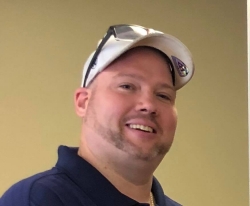 Latest posts by David Caron
(see all)