U.S. House Rep Jim Jordan (R-OH) was part of the House Judiciary Committee delegation that visited the southern border this week.
At the conclusion of the visit, they held a press conference to recap the visit where Jordan remarked that "Last month was the busiest month in the history of border patrol since they have been keeping a record, 40 percent of manpower is used for processing, illegal migrants."
Today, Jordan wondered about two new pieces of information that had recently been reported on in a tweet.
Jordan asked, "The Biden Administration is spending $60 million per week to shelter illegal migrants. But they can't afford to keep building the wall?"
Despite to evidence to the contrary, one "lifelong Democrat" Twitter user responded to Jordan, "Yep. The wall is stupid and ineffective and a waste of money."
Yep. The wall is stupid and ineffective and a waste of money

— Bathsheba Dreams in Blue (@Inkling61) April 9, 2021
Yesterday, it was reported that the Biden administration is spending more than $60 million a week to care for 16,500 unaccompanied migrant teenagers and children now in federally-run shelters, with the cost expected to rise.
The bulk of the money that DHS is spending, according to the Washington Post, is on costly temporary beds in "pop up" shelters in convention centers, converted oil worker camps and military bases.
While that is on-going, President Joe Biden's discretionary funding request for fiscal 2022 nixed all funding for a border wall, including unused funds previously allocated to the project.
The Hill reported in part:
The request's immigration and border enforcement sections reflect the administration's focus on combating the root causes of migration, rather than discouraging immigration through enforcement, as the Department of Homeland Security (DHS) did under former President Trump.
Although Biden requested $1.2 billion for border security and infrastructure, he explicitly declined funding for the border wall, Trump's signature immigration policy.
"The discretionary request includes no additional funding for border wall construction and proposes the cancellation of prior-year balances that are unobligated at the end of 2021," reads the discretionary budget request summary for DHS.
A March 2019 op-ed in the New York Post was titled, "Actually, we can't afford not to build the Wall."
In that editorial, Betsy McCaughey noted:
President Trump launched another battle for border security on Monday, calling for $8.6 billion in funding for the Wall in his proposed federal budget for next year. Predictably, top Democrats came out swinging, bashing a border wall as "expensive and ineffective."
Truth is, the Democrats aren't leveling with the public about the billions we are already forced to spend on shelters, food, diapers, medical care and child care for migrants sneaking across the border and claiming asylum. Not to mention the costs of public schooling and health care provided free to migrants once they are released into communities.
By deterring illegal crossings, the Wall will pay for itself in less than two years. It's a bargain.
Look what it costs us when a Central American teenager crosses the border illegally without an adult. Uncle Sam spends a staggering $775 per day for each teen housed at a shelter at Florida's Homestead Air Reserve Base.
There they get medical care, schooling and recreation. They stay, on average, 67 days before being released to a sponsor. Now do the math. That's almost $52,000 per teen. American parents would appreciate the government spending that money on their kids. Imagine the government handing you a check for $52,000 to defray the costs of raising your teenager.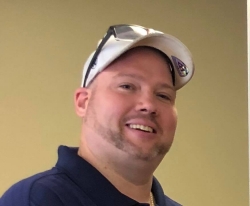 Latest posts by David Caron
(see all)