U.S. House Rep Ted Lieu (D-HI) lashed out today at the White House, offering a strong rebuke of Joe Biden's attempts to preserve the current Senate framework.
Lieu quote tweeted CNN's Mike Valerio who reported that "Speaking to reporters aboard Air Force One, press secretary Karine Jean-Pierre said Biden **does not** agree with calls to expand SCOTUS, or eliminate the filibuster, throwing cold water on steps some liberal Democrats have called for in the wake of Dobbs."
In the quote tweet, Lieu declared, "I don't care what President Biden thinks about the filibuster. He is no longer in Congress."
"This is the messaging and the actual facts: if we elect two more Dem US Senators and Dems hold the House, we can pass the bill that codifies Roe v. Wade into law," Lieu insisted.
I don't care what President Biden thinks about the filibuster. He is no longer in Congress. This is the messaging and the actual facts: if we elect two more Dem US Senators and Dems hold the House, we can pass the bill that codifies Roe v. Wade into law. https://t.co/grPAqgvX1E

— Ted Lieu (@tedlieu) June 25, 2022
U.S. Sen Joe Manchin (D-WV), who is one of the two Dem Senators who is resisting eliminating the filibuster, issued a statement yesterday following the Roe vs. Wade ruling:
"As a Catholic, I was raised pro-life and will always consider myself pro-life. But have come to accept that my definition of pro-life may not be someone else's definition of pro-life."
"I believe the exceptions should be made in instances of rape, incest, and when the life of the mother is in jeopardy."
"But let me be clear, I support legislation that would codify the rights Roe v. Wade previously protected."
"I am hopeful Democrats and Republicans will come together to put forward a piece of legislation that would do just that."
U.S. Sen Kyrsten Sinema (D-AZ) also is also opposed to the nuclear option, released a statement that said, "I've always supported women's access to health care, and pledge to work with anyone to protect women's ability to make their own decisions."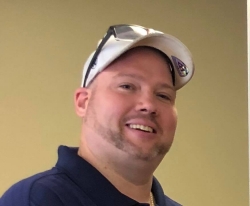 Latest posts by David Caron
(see all)