Democrats are giddy following the Jan. 6 Select Committee's primetime hearing on Thursday as they believe that the committee delivered a knockout blow to Donald Trump and MAGA supporters.
Progressive U.S. House Rep Pramila Jayapal (D-WA) appeared on Chuck Todd's NBC daily streaming show yesterday and shared her thoughts following the hearing.
Jayapal not only said that she wants to see Donald Trump indicted for the events that occurred at the Capitol, but that she believes Liz Cheney was a "big star" of the hearing.
In a clip from the show that she shared in a tweet, Todd asked Jayapal what "justice" for Jan. 6 looks like to her.
At the top of her list, Jayapal listed "Indicting Donald Trump" as well as making sure that he could never hold public office again.
After suggesting that the Justice Department needs to "act quickly" to take down all who were involved in the "insurrection," Jayapal insisted that it is "not political."
In order to back that assertion, Jayapal then pivoted to Cheney who she said "was a big star last night."
"I have a tremendous amount of admiration for her courage, even though our policies are nowhere near each other," Jayapal gushed.
Using a line that many have used to justify Cheney's betrayal of Republicans, Jayapal then suggested that Cheney "puts country over party."
Jayapal declared in the tweet, "Everyone involved in the January 6th insurrection must be held accountable — from Trump to the sitting members of Congress who asked for pardons from the Trump administration to those storming the Capitol. This is how we protect our democracy from future attacks."
Everyone involved in the January 6th insurrection must be held accountable — from Trump to the sitting members of Congress who asked for pardons from the Trump administration to those storming the Capitol.

This is how we protect our democracy from future attacks. pic.twitter.com/Rltl7qH8Jp

— Rep. Pramila Jayapal (@RepJayapal) June 11, 2022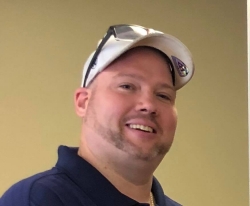 Latest posts by David Caron
(see all)