The two deputies injured during an ambush shooting in LA on Saturday, September 12th, received a call from President Trump last week as they were recovering in the hospital, according to a Facebook post made on Saturday.
"This week #potus45 @realdonaldtrump called both of our deputies to check on their spirits, wish them a speedy recovery and remind them that the #american people are behind them and that the coward that harmed them will be brought to #justice!!" the Facebook post read.
One of the two deputies was released from the hospital on Wednesday, Sheriff Alex Villanueva said. The 24-year-old male deputy had been in intensive care for a time before his release and both he and the 31-year-old female deputy wounded underwent surgery after the shooting.
The female deputy remained hospitalized and the photos captured the moment she received a call from the president. It was reported that due to her injuries, she could only write down her response, which was relayed to Trump by an LASD sergeant, who sat next to the deputy and her husband in the ICU.
A prayer vigil was held Thursday morning and the reward offered for the gunman in the shooting had grown to nearly 700,000, officials said.
The LA County Sheriffs office even tweeted out that there is no longer a need for private donor pledges for the reward but contributions to the deputies long term recovery could be made via the ALADS C.A.R.E.S. Foundation.
At this time, there is no longer a need for private donor pledges for the reward. However, contributions to our deputies long term recovery can be made via the ALADS C.A.R.E.S. Foundation, if desired. Visit https://t.co/99UBiR5s8M
(323-213-4005)

— LA County Sheriffs (@LASDHQ) September 18, 2020
Police advocate and "reformed socialite" Kristi Hoss Schiller said that "none of which were LeBron James." It is unclear if James did donate or not, but last night, he commented on the shooting.
"We don't want anyone to be injured. We don't want anyone to be hurt. My condolences goes out to the officers that were shot in Los Angeles. And we want justice for that as well as we want justice for Breonna Taylor and so on and so on. We don't want no violence. We preach for the better of love and peace," James said.
none of which were @KingJames

— Kristi Hoss Schiller (@kkschiller) September 18, 2020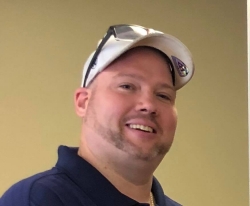 Latest posts by David Caron
(see all)