US Senate Judiciary Chairman Lindsey Graham announced yesterday that he believes they have the votes to confirm a Supreme Court Nominee and he's ready to get it going as soon as President Trump sends his pick.
Graham went on Sean Hannity last night and also sent a letter to the Democrat Senators on the Judiciary Committee reaffirming his position and pointing to the Brett Kavanaugh hearings as a turning point for him.
He told Hannity that "After Kavanaugh everything changed with me." In the letter, he said, "After the treatment of Justice Kavanaugh I now have a different view of the judicial-confirmation process."
He added "Compare the treatment of Robert Bork, Clarence Thomas, Samuel Alito, and Brett Kavanaugh to that of Ruth Bader Ginsburg, Sonya Sotomayor, and Elena Kagan, and it's clear that there already is one set of rules for a Republican president and one set of rules for a Democrat president."
Chairman @LindseyGrahamSC to Committee Democrats: "After the Treatment of Justice Kavanaugh I Now Have a Different View of the Judicial-Confirmation Process" https://t.co/qzXgSbgW8S pic.twitter.com/IWAclmrQED

— Senate Judiciary (@senjudiciary) September 21, 2020
From The Hill:
Democrats are feeling increasingly optimistic about their chances of unseating Sen. Lindsey Graham (R) in South Carolina, bolstered by a recent slate of favorable polling and a massive cash windfall building behind Democrat Jaime Harrison's Senate campaign.

A Quinnipiac University poll of the state released this week — the second in a little more than a month — showed Graham and Harrison running neck and neck at 48 percent each.
In the two days since then, Harrison has pulled in a staggering $2 million, adding to an already massive $10.6 million haul in August alone. And in a sign that national Democrats are eyeing the race with greater enthusiasm, the Democratic Senatorial Campaign Committee announced a new seven-figure cash injection in the state. 
"There's a lot of momentum on the ground here and it's so great and it's so encouraging," Harrison said in an interview on Friday. "When I first got into this race and people told me that I couldn't do this, my whole statement to them is 'Watch me,' and that's exactly what we're doing."

The combined weight of the recent polling and Harrison's staggering fundraising totals has fueled optimism among Democrats, who see in South Carolina a chance to widen their path to a Senate majority in November.

"It says to me that the battlefield is expanded, and it also says that no one can afford to ignore this race," Antjuan Seawright, a South Carolina-based Democratic strategist, said.

"When Jaime entered this race, I think there was a serious case of infrastructure building and building a case, and now I think all of that is finalized, and we're finally at the place where we have something," he added.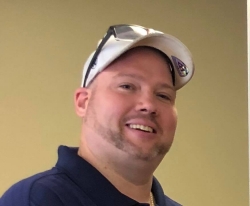 Latest posts by David Caron
(see all)