Non-woke "Super Mario Bros." has become the highest-grossing film of 2023 in just 2 weeks after a massive second-weekend haul.
The massive haul comes despite a boycott from the actor who played Luigi in the 1993 version of the film, John Leguizamo.
The movie also cemented its place as the best second weekend ever for an animated movie in North American theaters with $87 million in ticket sales after making $146.4 million in the first weekend.
The second-weekend total was only a slim 41% drop from the opening weekend, which was an incredible feat according to one industry expert.
 Paul Dergarabedian, the senior media analyst for Comscore, gushed, "There are not enough adjectives to describe the enormity of this box office performance."
"Shrek 2," "Frozen 2," 2002's "Spider-Man," "The Force Awakens" and 2016's "The Jungle Book," are among only handful of films that opened over $100 million and have had less of a fall, according to Comscore.
Dergarabedian explained, "To the casual observer that may not seem like a big deal, but that is an important metric. It's the greatest indicator of audience love for the movie."
Leguizamo had complained about a lack of diversity in those picked to voice the film's characters, specifically a lack of a Hispanic actor.
When asked earlier this month if he would be watching the movie, Leguizamo responded, "Hell no."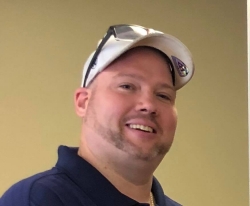 Latest posts by David Caron
(see all)