According to a local news report from the Greene County Record in Central Virginia, Jimmy Henshaw, a man who lives in that county, found two ballots discarded on his property, with one outside of the envelope entirely.
He showed the reporter a Dunkin Donuts bag and said "It's not unusual for people to throw trash here." He said he noticed that there was an envelope that "was the official return envelope to the registrar's office."
The ballots were from two different addresses in the county the article noted. "People do sometimes throw things out down along the river so I rode down there and across the bridge but I didn't see anything there," Henshaw said.
The Greene County Registrar, Jennifer Lewis-Fowler, "contacted and spoke with both voters" after being contacted about the ballots this morning.
"The two ballots had been placed in a mailbox on Wednesday, Sept. 23, with a number of pieces of mail. It appears the mail was removed from the mailbox and discarded by an unknown individual. Replacement ballots will be mailed to the two Greene County voters," Lewis-Fowler added.
Henshaw was working with the Virginia State Police regarding the situation and Trooper Cooper said people often drive around looking for mailboxes with flags raised and take out the mail in hopes of finding checks or cash or other items of value.
The trooper also suggested not to put mail in your mailbox the evening before but to wait until the morning to place it in or take it to the post office.
The article reminded voters that the local registrar's office is open Monday through Friday and there is a box inside the office to deposit voted mail-in ballots for those who would prefer to hand-deliver the ballot.
Early in-person voting began on Sept. 18 in the building beside the registrar's office as well and voters throughout Virginia can vote in person at their local registrar's office.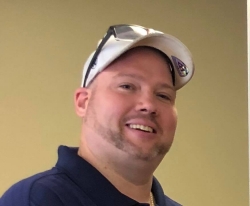 Latest posts by David Caron
(see all)