House Speaker Nancy Pelosi held a press conference today at the Capitol where she came out swinging against President Trump and his performance at Tuesday night's debate, claiming that the debate has given her insomnia.
Pelosi led off by saying, "As Speaker, people say to me, 'What keeps you up at night?' The night of the debate, you saw what keeps me up at night."
She later joked, in an awkward moment, that "My colleagues don't like it when I don't get enough sleep."
Yesterday, Pelosi appeared on MSNBC's Morning Joe and said, "It was really a sad night for our country in that the president of the U.S. would not disassociate himself from white supremacists and terrorists in our country. I lost a lot of sleep last night over that one fact."
Pelosi explained again at the press conference today her reasoning on the sleep depravity. "To see a president of the United States, in a debate with a potential president of the United States, refuse to condemn white supremacists, refuse to commit to a peaceful transfer of government," she said.
"To ignore the climate crisis as our country is burning and our coasts are hit by fierce storms. To be there to crush the Affordable Care Act instead of crushing the virus," Pelosi added.
Later, Pelosi praised Biden and further opined her sleeplessness, saying "What keeps me at night is what we saw that night was authenticity on both sides of the stage. The president authentically a bully. Joe Biden authentically a decent person who cares about America's working families."
Pelosi said that she believes that this "isn't just like a Democratic or Republican debate. That's the exchange of ideas. That's what we came here to do. This is something quite different, undermining our institutions, undermining our democracy. The president of the United States with no respect for the office that he holds."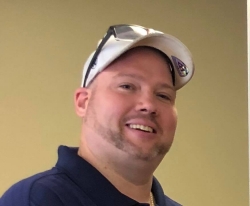 Latest posts by David Caron
(see all)