Both former President Donald Trump and former First Lady Melania Trump today offered messages in reverence of Memorial Day for "fallen heroes" in the military.
Donald Trump's said in his statement, "On this Memorial Day, we remember the fallen heroes who took their last breaths in defense of our Nation, our families, our citizens, and our sacred freedoms."
"The depth of their devotion, the steel of their resolve, and the purity of their patriotism has no equal in human history." Donald Trump continued.
Donald Trump explained, "It is because of their gallantry that we can together, as one people, continue our pursuit of America's glorious destiny."
"We owe all that we are, and everything we ever hope to be, to these unrivaled heroes. Their memory and their legacy is immortal. Our loyalty to them and to their families is eternal and everlasting," Donald Trump insisted. 
The former president concluded the statement by saying, "America's warriors are the single greatest force for justice, peace, liberty, and security among all the nations ever to exist on earth. God bless our fallen Soldiers, Sailors, Coast Guardsmen, Airmen, and Marines,"
Melania Trump tweeted a picture of a flag at half mast at what appeared to be the Mar-a-Lago Resort.
"Today we honor courageous fallen heroes who fought for our freedom! #MemorialDay," Melania Trump said in the tweet.
Today we honor courageous fallen heroes who fought for our freedom! #MemorialDay pic.twitter.com/fH8ORrRCaU

— MELANIA TRUMP (@MELANIATRUMP) May 31, 2021
It was Melania's first tweet this month, beyond a few retweets that she had made.
Last year, the couple visited Fort McHenry National Monument and Historic Shrine in Baltimore on Memorial Day, where then President Donald Trump gave a speech.
Then President Donald Trump also laid a wreath at the Tomb of the Unknown Soldier in Arlington National Cemetery, a tradition President Joe Biden is continuing today.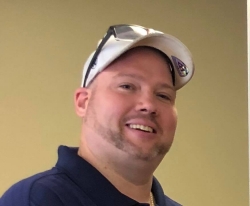 Latest posts by David Caron
(see all)