The 45th President Donald Trump dealt another blow to lame duck U.S. Congresswoman Liz Cheney (R-WY) following her primary defeat.
In a Truth Social post, Trump mocked how nobody seems to be talking about the Jan. 6 Select Committee anymore.
"Liz Cheney is having little luck getting people to focus on the Fake Unselect Committee after losing tremendous credibility in her record setting loss in Wyoming," Trump began.
Trump then chided, "She lost by almost 40 points, and now she wants to tell other politicians 'how to do it.'"
"Also, people are beginning to focus on the fact that because I recommended 10,000 to 20,000 troops on January 3rd, which recommendation was turned down by Pelosi and the D.C. Mayor, I cannot be held accountable – But maybe they can!" Trump declared.
With Republicans in a prime position to take back the House in November, it is expected that the Jan. 6 Select Committee will become an afterthought at that point.
The committee is expected to release their results prior to the seating of the next Congress, however, which could be a parting shot from Cheney, if anyone is paying attention.
Cheney also has teased that the committee may attempt to call Trump to testify before them, which would certainly be about the only way to gain headlines again.
Following the election, Trump declared in a post that "The Fake News Media has badly soiled Liz Cheney, who has just suffered the biggest defeat of a sitting Congressperson in history."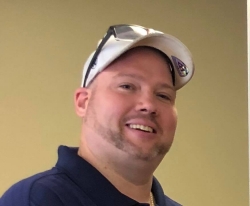 Latest posts by David Caron
(see all)