In a Truth Social post today, the 45th President Donald Trump shared a quote from one of the most influential Christian leaders of the 20th century, evangelist Billy Graham.
The quote from Graham was, "Courage is contagious. When a brave man takes a stand, the spines of others are stiffened."
As president, Trump was never afraid to take a stand and now in the face of the Mar-a-Lago raid, he doesn't appear to be backing down once again.
Prior to that and around the same time, Trump shared a number of posts that mentioned the raid and various viewpoints from conservatives.
One post was a share of an op-ed about the Ruby Ridge siege that the FBI led, which was ongoing at this time 30 years ago.
The op-ed referenced a poll that found that most Americans (53%) view the FBI as "Joe Biden's personal Gestapo."
In regards to Ruby Ridge, the op-ed noted that the Clinton Justice Department swayed a federal court to dismiss a manslaughter case against an FBI sniper based on the Constitution's "supremacy clause."
In another article shared by Trump, Judicial Watch's Tom Fitton said, "The Biden administration's raid on President Trump's home is an outrageous, reckless and unprecedented abuse of power."
Judicial Watch has filed a Freedom of Information Act lawsuit against the National Archives and Records Administration demanding all communications and materials related to its referral to the Justice Department for Trump's presidential records.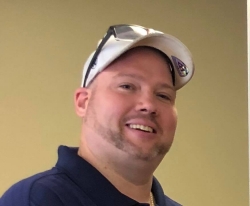 Latest posts by David Caron
(see all)