In a move that stunned critics, the Food and Drug Administration on Sunday issued an emergency use authorization for hydroxychloroquine as well as chloroquine, decades-old malaria, lupus, and rheumatoid arthritis drugs endorsed as a possibility for Coronavirus treatment by President Trump.
The agency allowed for the drugs to be "donated to the Strategic National Stockpile to be distributed and prescribed by doctors to hospitalized teen and adult patients with COVID-19, as appropriate, when a clinical trial is not available or feasible," HHS said in a statement, announcing that Sandoz donated 30 million doses of hydroxychloroquine to the stockpile and Bayer donated 1 million doses of chloroquine.
Fox News Ingraham Angle host, Laura Ingraham, took to Twitter to celebrate the news.
Thirteen days ago, we were the first to bring you the hydroxychloroquine success story from docs treating COVID patients, now tonight: "FDA issues emergency authorization of anti-malaria drug for coronavirus care"
Thirteen days ago, we were the first to bring you the hydroxychloroquine success story from docs treating COVID patients, now tonight: "FDA issues emergency authorization of anti-malaria drug for coronavirus care" https://t.co/WZrs1JIxD7

— Laura Ingraham (@IngrahamAngle) March 30, 2020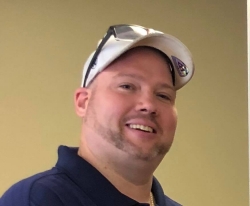 Latest posts by David Caron
(see all)