Elon Musk today dismissed an attempt by MSNBC's Stephanie to guilt him over a critical Hunter Biden tweet.
In the initial tweet, Musk shared a meme where a man had a number of cameras strapped to his head and said, "Hunter Biden every time he buys crack and hookers."
Musk said of the meme (and Hunter Biden), "A+ for cinematography."
Ruhle then decided to take it upon herself to reply to Musk by asking, "Imagine the positive impact you could have on the world if you used the extraordinary amount of influence and power you have to spread decency, kindness and positivity?"
"Imagine if MSNBC did that," Musk shot back in a reply to Ruhle that has ratioed her over 4 to 1 in likes.
Ruhle then attempted to save face and told Musk, "No need to imagine – come on over any night of the week big guy 11PM EST @11thHour on @MSNBC. We've got one goal – to get better & smarter."
"I invite you to join & help us do just that. How about tonight?" Ruhle wondered.
As Joe Biden is often referred to as the "big guy" in regards to possible dealings with his son Hunter, immigration lawyer Matthew Kolken pointed out in response to Ruhle, "We all know who The Big Guy is, and it ain't Elon."
Musk later replied to his original tweet, "Gives whole new meaning to Go Pros!"
Gives whole new meaning to Go Pros!

— Elon Musk (@elonmusk) July 13, 2022
Imagine if MSNBC did that

— Elon Musk (@elonmusk) July 13, 2022
We all know who The Big Guy is, and it ain't Elon.

— Matthew Kolken (@mkolken) July 13, 2022
U.S. House Rep Lauren Boebert (R-CO) also replied to Musk's tweet and quipped, "Parmesan, hookers and home movies are his way of life. 'Decency is back', though."
Parmesan, hookers and home movies are his way of life.

"Decency is back", though.

— Lauren Boebert (@laurenboebert) July 13, 2022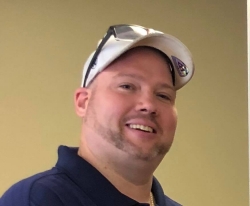 Latest posts by David Caron
(see all)