Twitter's next potential owner Elon Musk mocked the social media site's labels in an Independence Day tweet today.
Musk shared a meme that suggested they would have labeled a theoretical Paul Revere "The British are coming, the British are coming" in 1775 tweet.
The top of the meme said, "Twitter in 1775."
Then the meme showed a non-existent Twitter account for Paul Revere – @freedomnliberty – which tweeted at 1 a.m. on April 18, 1775 "The British are coming, the British are coming!"
A label was added to the Revere tweet that read, "Learn how British taxes are beneficial for society"
According to Twitter, "For claims that do not meet our threshold for removal, outlined in the policies above, we may label the Tweet to give readers a notice and/or share additional context with them. Labeled Tweets are subject to reduced visibility. Labels are visible in all Twitter-supported languages."
July 4, 2022
Musk recently had taken a brief hiatus from the platform as he hadn't tweeted since June 21. He finally tweeted again on Friday.
While it is unclear who created the meme, Musk isn't the first one to tweet it.
In June 2020, in the middle of the presidential race, Jack Posobiec also shared it in a viral tweet.
Twitter in 1775 pic.twitter.com/VY6ugLmNgi

— Jack Posobiec 🇺🇸 (@JackPosobiec) November 12, 2020
As part of his purchase agreement, Musk is not supposed to disparage Twitter when tweeting and he has certainly tested the limits of that previously and this tweet is sure to do so again.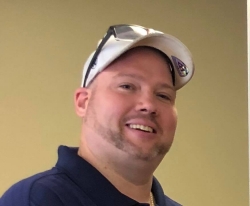 Latest posts by David Caron
(see all)