Elon Musk promised yesterday to have "extreme" work ethic expectations for Twitter employees, but conceded that they would be much less than he demands of himself.
The statement came in response to a tweet that he had made the day before where Musk shared a report about interest in employment at Twitter rising.
In the initial tweet, Musk declared that "If Twitter acquisition completes, company will be super focused on hardcore software engineering, design, infosec & server hardware."
"Also, work ethic expectations would be extreme, but much less than I demand of myself," Musk later added.
Also, work ethic expectations would be extreme, but much less than I demand of myself

— Elon Musk (@elonmusk) May 7, 2022
The Washington Post wrote a slanted piece against Musk today, claiming that "Musk says he will ban Twitter spam bots, but he has been a beneficiary" in the headline.
"Mechanized accounts have sought to boost Tesla shares, deride critics and push the pending takeover of Twitter," the article insisted.
"Researchers" have claimed that bots have been deployed to harass Musk critics, to trumpet the controversial takeover approved by Twitter's board, and even to present Musk as a model of manliness and the opposite of propaganda foil George Soros.
That is the same type of rhetoric that the left used as they attempted to malign Donald Trump, who was also mentioned in the article.
"That was true for Donald Trump in 2016, when researchers from the University of Oxford found that pro-Trump bots became more aggressive during the final presidential debate, during which Trump-friendly automated accounts outnumbered pro-Hillary Clinton bots by a factor of seven," the Washington Post lamented.
As we previously reported, Musk is set to become the temporary CEO of Twitter once the takeover is complete.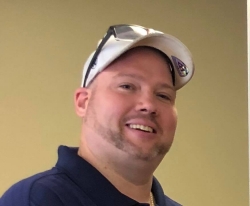 Latest posts by David Caron
(see all)