It was reported last month that Elon Musk had lined up a replacement for Parag Agrawal as CEO at Twitter once the buyout is complete, assuming it goes through.
Whether he has done that or not, it has now been reported that Musk is expected to take over as the temporary CEO of the company after the deal closes.
Agrawal has only been at the helm of the company for a few months, after taking over for co-founder and former CEO Jack Dorsey last November.
As we previously reported, Agrawal is set to reap massive benefits if he is terminated within 12 months of Elon Musk taking control of the company.
According to research firm Equilar, Agrawal would be looking at $42M in compensation if that move were to take place.
Agrawal is already set to be paid $38.7 million as part of a "change in control" package and his total compensation for 2021 was $30.4 million, albeit largely in stock awards.
An Equilar spokesperson said that the estimate by Equilar includes a year's worth of Agrawal's base salary plus accelerated vesting of all equity awards based on Musk's offering price of $54.20 per share and terms in the company's recent proxy statement.
Earlier, we reported that an SEC filing released today shows that Elon Musk has secured over $7 billion in equity from private investors for his takeover of Twitter.
The filing named 18 investors in total as well as the amount that would be contributed towards the purchase.
Saudi Arabia's Prince Alwaleed Bin Talal Bin Abdulaziz Alsaud, who initially opposed the buyout, has also committed 34,948,975 Twitter Inc shares "in order to retain an equity investment in Twitter following completion of the Merger," the filing said.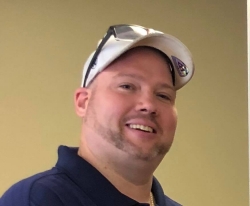 Latest posts by David Caron
(see all)