A new report claims that Elon Musk was "vehemently" against Donald Trump's Twitter ban when it was handed down from the social media platform.
According to the report, Musk said at the time that the social-media giant was wrong for "censoring … a sitting president."
The report from the Wall Street Journal was part of a larger hit piece where they said that Musk has a "shadow crew" which includes Jared Birchall, Musk's top assistant who has been described as the "point man" for the Tesla CEO's $44B takeover bid of Twitter.
Birchall allegedly told an associate that the idea of banning a sitting president from Twitter was "insane."
Citing unnamed sources close to the situation, the Journal said that Musk reportedly "remains dismayed" that Trump is still not permitted to tweet.
Musk has given no indication as to whether he will allow Trump back onto the platform, although he did hint that the report is accurate in a tweet last week where he said, "Truth Social (terrible name) exists because Twitter censored free speech. Should be called Trumpet instead!"
The Journal also reported that Twitter's decision to ban Trump was a key point of disagreement between Musk and then-CEO Jack Dorsey.
After initially opposing Trump's removal from Twitter, Dorsey came around to the idea after reaching the conclusion that the former president violated the service's terms of usage.
Musk mocked the Journal's report in a reply tweet to entrepreneur Marc Andreessen yesterday where he said, "My Shadrow Crew is sickkk! Also, who are they again?"
"Sell Shadow Crew merch to buy Twitter?" Musk added in jest.
Sell Shadow Crew merch to buy Twitter?

— Elon Musk (@elonmusk) May 2, 2022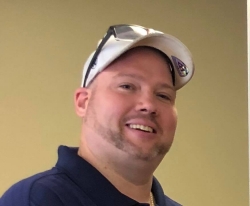 Latest posts by David Caron
(see all)