In a bizarre Twitter thread, U.S. House Rep Eric Swalwell (D-CA) doxed an anonymous Instagram user who said that he "should be shot" and blamed Tucker Carlson for "radicalizing" him.
Swalwell began the thread by stating, "A man DM'd I should be shot. For my family's safety, I asked Twitter for help ID'ing him."
"When Twitter fell short (thanks for trying!) I asked the guy his name (stringing him a bit) & why he threatened me. Meet Jeremy Marshall who told me he was radicalized by Tucker Carlson," Swalwell explained.
Swalwell then shared 13 screenshots of a conversation that he had with this random Instagram user that he engaged with.
Over the course of the screenshots, Swalwell supposedly got the man to apologize and give him all the information he would need to identify him as well as the reason why he messaged in the first place.
Swalwell then tweeted, "The other person he was radicalized by was Joe Rogan. A few notes: — I engaged with this guy solely to learn as much as I could about his identify to share it with law enforcement. — I do not have any family in Canada, I was trying to get information about his business."
"Bottom-line: the lies from Tucker and others are radicalizing people across not just America but the world. And the lies are inspiring people to make threats of violence against lawmakers. Tucker & Co. know this. And that's why they tell their lies. They want to incite the mob," Swalwell insisted.
Swalwell then shared another screenshot and told his followers, "Finally, please do not threaten/harass Jeremy. Let the law/Instagram hold him accountable."
Jack Posobiac and many others were not convinced, however, that it was a legitimate scenario and declared in a quote tweet, "Here is a thread where Swalwell brags about how good of a liar he is."
Here is a thread where Swalwell brags about how good of a liar he is https://t.co/TxeEmaKnvx

— Jack Posobiec ✝️ (@JackPosobiec) December 31, 2021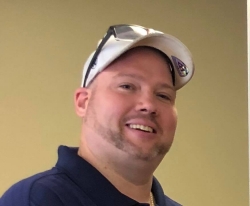 Latest posts by David Caron
(see all)