U.S. House Rep Eric Swalwell (D-CA) set himself up to be mocked after he asked about a 2A pin, "Why is it so small?"
The question came in a quote tweet of a video that was shared by U.S. House Rep Andrew Clyde (R-GA) about the pin.
"Apparently I've been triggering some of my Democrat colleagues…" Clyde said in the tweet.
In the video, Clyde held the pin, which appears to be an AR-15, up to the camera and began, "I'm Congressman Andrew Clyde from Georgia's 9th district."
"I heard that this little pin I've been giving out on the House floor has been triggering some of my Democratic colleagues," Clyde reported.
Clyde explained, "Well I give it out to remind people of the second amendment of the Constitution and how important it is to preserving our liberties."
"If I missed you on the house floor, please stop by my office in Cannon, I have plenty more to give out," Clyde concluded.
In response to Swalwell, Nevada Young Republicans chair Courtney Holland told him, "That's what Fang Fang said…"
That's what Fang Fang said…

— Courtney Holland 🇺🇸 (@hollandcourtney) February 3, 2023
It seems unlikely then, that Swalwell will be interested in obtaining one of the pins from Clyde, in our view.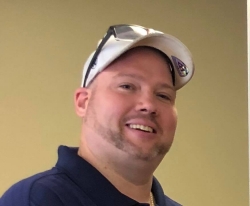 Latest posts by David Caron
(see all)