Eric Trump announced today that his family has "filed suit" in the New York Supreme Court against the state's Attorney General Letitia James.
In the fiery court filing, the Trump family accused James of breaking state laws for a politically motivated "fishing expedition."
The Daily Mail first reported on the filing and Eric Trump later shared the article in a tweet where he also announced the suit.
He declared, "Today our family filed suit in NY Supreme Court outlining the illegal & blatantly unethical behavior of Attorney General Letitia James."
"It is 'third-world' prosecutorial misconduct and her viciousness is truly embarrassing to the great state of New York," he insisted.
Arizona GOP State Sen Wendy Rogers applauded the news in a quote tweet and urged, "Yes! Take her to the cleaners!!! She is Soros trash!"
Yes! Take her to the cleaners!!! She is Soros trash! https://t.co/EEUUPGFiUl

— Wendy Rogers (@WendyRogersAZ) February 2, 2022
Two weeks ago, we reported that James announced that she had taken "legal action" against the Trump organization after being put on notice by the former president at his Arizona rally.
Trump played a reel of James at the rally showing the attorney general before she was elected to the position promising that when she is in office she will sue Trump.
"Keep our prosecutors out of politics because this could work very much in the other direction also, and all it takes is a few more votes and it'll work in the other direction. And that would be very, very sad," Trump said to introduce the clips.
James clearly took the bait and hit back at Trump by filing a motion seeking to compel Trump and his two elder children to appear for sworn testimony in her office's civil investigation into the Trump Organization.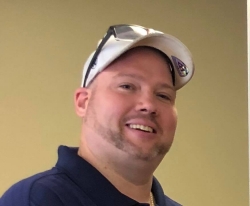 Latest posts by David Caron
(see all)