We reported earlier about the interview that a former business associate of Hunter Biden, Tony Bobulinski gave to Tucker Carlson and after watching, GOP House Rep. Jim Jordan called out Dem. House Rep. and Intelligence Committee Chairman Adam Schiff.
Jordan shared a clip where Bobulinski said that "Joe Biden and the Biden family are compromised" by the Chinese government. Jordan wondered, "Even Adam Schiff can't believe this is Russian disinformation. Right?"
Even Adam Schiff can't believe this is Russian disinformation.

Right? https://t.co/f73q2vqVE5

— Rep. Jim Jordan (@Jim_Jordan) October 28, 2020
Schiff has not responded to the report yet, but was instead focused on a Washington Post report earlier that certainly appears to be a distraction from this story and an attempt to paint President Trump as the corrupt candidate.
Washington Post reporter David Fahrenthold claimed that "Previously un-released documents show the government has paid $2.5 million to @realdonaldtrump's businesses.
"Far more than we knew. Trump Org charged $7,700 for a dinner, $6,000 for floral arrangements…and $3 for POTUS's own glass of water," he continued.
Schiff responded to the news by saying, "There is no limit to this Administration's corruption and self-dealing."
"Trump compelled the government to patronize his own resorts, charging taxpayers millions for rooms, food and more. He even billed us for water he drank at his own resort. Trump must be held accountable," he believes.
There is no limit to this Administration's corruption and self-dealing.

Trump compelled the government to patronize his own resorts, charging taxpayers millions for rooms, food and more.

He even billed us for water he drank at his own resort.

Trump must be held accountable. https://t.co/if4cTwlGXi

— Adam Schiff (@RepAdamSchiff) October 27, 2020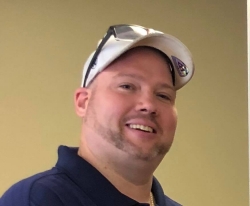 Latest posts by David Caron
(see all)