U.S. House Rep Matt Gaetz (R-FL) brought the receipts today during a House Judiciary hearing on oversight of the FBI's Cyber Division.
Gaetz grilled the division's assistant director Bryan Vorndran and brought the receipt from "Mac's Computer Repair" where Hunter Biden's laptop was turned over to the FBI in 2019.
Vorndran denied knowledge of knowing where the laptop is and said that it was outside of his job description.
"Who should we put in that chair to ask questions about this laptop that the FBI has had for three years?" Gaetz wondered.
Vorndran then said he would not be able to recommend someone who would be able to answer Gaetz's questions.
"I'll be happy to take your requests back to our office," Vorndran told Gaetz when pressed about who could be invited to answer his questions.
Gaetz then attempted to enter records of the Hunter Biden laptop into the Congressional record, which caused the Chairman Jerry Nadler (D-NY) to object.
Ultimately, Gaetz was able to enter it into the record, however, as Nadler's change of heart came after what Gaetz described as "consultation with majority staff."
Gaetz said, "I seek unanimous consent to enter into the record of this committee, content from, files from and copies from the Hunter Biden laptop" to which Nadler responded, "Without objection."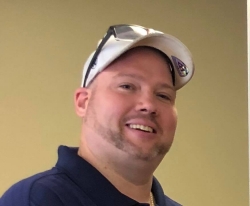 Latest posts by David Caron
(see all)