For those who may be in the market for an electric truck, Ford has jacked up the price of its electric F-150 Lightning pickup.
The price increase is now the second one in as many months for the vehicle while gas prices soar simultaneously along with interest rates.
In August, Ford hiked prices across the F-150 Lightning range by $6,000 and $8,500 depending on trim level, although current retail order holders awaiting delivery and current commercial and government customers with a "scheduled order" would not be affected by the price hikes, which would be the same for the latest increase.
This time, however, it's just for the base Pro model and the price hike of around 11% sends the base model to $51,974, from $46,974 before any federal or state tax credits.
That is a staggering number when compared to when the company debuted the F-150 Lightning and said the base pro model would come in under a $40,000 MSRP.
Yahoo! Finance attempted to soften the blow as they quoted Sam Fiorani, VP of global vehicle forecasting at AutoForecast Solutions.
Fiorani explained, "Being able to launch the model with a $40,000 price tag makes a big splash with the media, but that price was obviously not sustainable with today's rate of inflation, especially when it comes to battery materials."
"Supply chain issues and global inflation is causing all manufacturers to reevaluate their prices. Combine this with a high-profile model that was launched with established pre-inflation prices, and Ford had no choice but to make adjustments," Fiorani insisted.
Fiorani believes no automaker could have handled it better and added that these higher prices will help Ford further fund its EV transition, perhaps in time help the company develop cheaper EVs down the road.
In May 2021, Biden took a Lightning for a test drive while he was in Michigan and gave remarks at a new plant designed to produce the vehicles.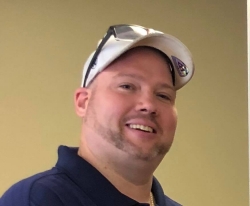 Latest posts by David Caron
(see all)