Illinois Dem ex-state House Speaker Michael Madigan was indicted today on racketeering and bribery charges.
The indictment is a stunning fall from grace for a politician who was in the State House for just over 50 years but abruptly resigned after turning over the speakership last year.
Madigan was the speaker of the House for 36 of those years, from 1983-1995 and then from 1997 until last year January.
Trump-appointed Northern District of Illinois U.S. Attorney John Lausch announced the indictment today on the corruption charges.
The federal racketeering indictment of Madigan alleges the once-powerful Democrat met with then-Governor-elect J.B. Pritzker, also a Democrat, amid a scheme to get corrupt Chicago Ald. Danny Solis a lucrative state board position after Solis' retirement from the Council.
Not only that, but it accuses Madigan of leading for nearly a decade a criminal enterprise whose purpose was to enhance Madigan's political power and financial well-being while also generating income for his political allies and associates. 
Lausch said of the indictment, "Corruption by an elected official and his associates undermines the public's confidence in our government."
"Rooting out and prosecuting this kind of corruption will always be a top priority for this office," Lausch explained.
Madigan denied the federal charges against him in a statement where he said, "I was never involved in any criminal activity."
"The government is attempting to criminalize a routine constituent service: job recommendations. That is not illegal, and these other charges are equally unfounded," Madigan insisted.
"Corruption by an elected official and his associates undermines the public's confidence in our government," said U.S. Attorney John Lausch. "Rooting out and prosecuting this kind of corruption will always be a top priority for this office."

— U.S. Attorney's Office (NDIL) (@NDILnews) March 2, 2022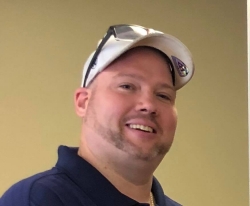 Latest posts by David Caron
(see all)