Former New York Mayor and Trump lawyer Rudy Giuliani is baffled as to why Fox News recently decided to ban him and pointed out that he helped expose the Hunter Biden laptop story that they have been reporting on.
In an interview last night with Newsmax's Greg Kelly, Giuliani was asked what the "problem" was between him and Fox News.
Giuliani responded, "I don't know, they haven't given me a reason. They just said I'm banned."
"The last two weeks, they've basically every night had a report corroborating what I gave to the New York Post. Every time they tell you the New York Post was accurate, I was accurate," Giuliani continued, pointing out how ridiculous it is that they would report on it but not be willing to have him come on a program.
Politico has been in the middle of the situation as they reported on Giuliani's ban and also the Hunter Biden laptop story as being accurate.
In the Giuliani story, they reported that he been banned from appearing on any Fox News programs effective about three months ago and that a close source claimed that "Rudy is really hurt."
As Giuliani mentioned, a Fox News article from two days ago begins by explaining that nearly one year after the Hunter Biden laptop story sparked a political firestorm, Politico confirmed some of the material first reported by the New York Post in the final weeks of the presidential election. 
Giuliani mocked the Politico Hunter Biden story by pointing out that the FBI confirmed that it four months ago so the Politico story "is really just news to the people who refuse to accept it."
It is clear, however, that Newsmax has no problem with Giuliani being on the program and Kelly heaped praise on Giuliani and showed pictures of his time as a U.S. Attorney.
"Rudy you are a great lawyer, of course, and a great mayor, people forget, some of them, too many of them, what a successful prosecutor you were," Kelly explained.
What's the problem between Rudy Giuliani and Fox News? Greg Kelly asks 'America's Mayor.'

"They haven't given me a reason. They just said I'm banned." pic.twitter.com/lSVhviD7NV

— Newsmax (@newsmax) September 25, 2021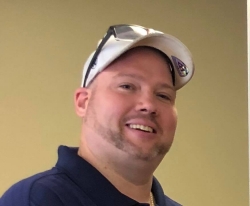 Latest posts by David Caron
(see all)