Fox News dominated the cable news ratings last month with 14 out of the top 15 shows and as Adweek put it, it was a new month, with a similar result.
Meanwhile, CNN only had one show that was able to place in the top 25, with Anderson Cooper 360 sliding in at No. 25.
Not only did Fox News dominate the ratings in the total audience, but among the key A25-54 demographic.
"The Five" marked yet another month at No. 1 in average total viewers as it averaged nearly 3.28 million total viewers in the 5 p.m. hour during May 2022.
According to Nielsen live-plus-same-day data, the panel news-talk program averaged the second-largest A25-54 audience on cable news.
MSNBC's top-rated show continues to be The Rachel Maddow Show (known as MSNBC Prime Tuesdays-Fridays), which checked in at No. 8 overall and was the only non-Fox News show in the top 15.
"Tucker Carlson Tonight" finished a close second to "The Five" with only 41,000 fewer average viewers and was the only other program to top 3 million.
Carlson's show, however, did top "The Five in the A25-54 audience viewership to claim the top spot in that category.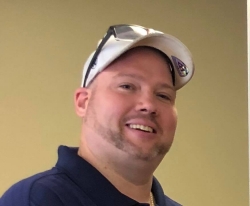 Latest posts by David Caron
(see all)