At the Georgia Republican Party's state convention yesterday, in addition to Gov. Brian Kemp being loudly booed at the beginning of his speech, Secretary of State Brad Raffensperger was censured.
Raffensperger, who plans to run for re-election next year, was charged with "dereliction of Constitutional Duty" and called on on Kemp and all elected officials to "repair the damage that has been done" and secure Georgia's elections.
The resolution began by saying Raffensperger failed to perform his duties in "accordance with the laws of the Constitution of the State of Georgia."
Raffensperger undermined the security of elections by allowing mass mailings of absentee ballot applications which "created opportunities for fraud and overwhelmed election offices," the censure continued.
The censure also admonished the Secretary of State for absentee ballots that made signature matches impossible and that ballot drop boxes were allowed without proper chain of custody.
During a speech in May, Raffensperger said that he understood that other Republicans were surprised and disappointed when the votes were counted in 2020, "But we can't let making the right call to defend the Republic be punished…for doing their jobs, basically following the law, following the process," he lectured.
U.S. House Rep Jody Hice is challenging Raffensperger for his position and Trump spokesman Jason Miller scoffed at the idea that Raffensperger could pull out a primary in a tweet where declared, "@JodyHice will crush this fool."
.@JodyHice will crush this fool:

"Brad Raffensperger: 'Yes, I'm running again'"https://t.co/XbZFJzk7yB

— Jason Miller (@JasonMillerinDC) May 19, 2021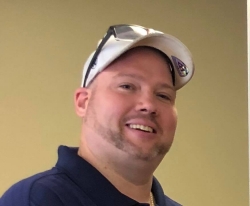 Latest posts by David Caron
(see all)