Ahead of a Georgia House Committee hearing tomorrow, Georgia State Senator William Ligon announced tonight that he is "Filing amicus brief supporting Texas' lawsuit."
In a tweet where he tagged GA's GOP Chairman David Shafer, Ligon said, "Filing amicus brief supporting Texas' lawsuit against GA Secretary of State's wrongful actions usurping Georgia General Assembly."
"It's time to #stopthesteal. Ask your GA legislator to join me! Legislators, let me know by tomorrow at 10:00 AM #HoldTheLine," Ligon added.
#Stopthesteal supporter Mike Coudrey retweeted Ligon and declared, "This is huge!"
BREAKING: GA State Senator William Ligon says they will be filing an amicus brief supporting Texas' lawsuit.

This is huge! https://t.co/Pk3b23Vrbr

— Mike Coudrey (@MichaelCoudrey) December 10, 2020
We previously reported:
Attorney Lin Wood recently tweeted, however, that GA Secretary of State Brad Raffensperger "was scheduled to appear & testify tomorrow before GA House Committee about 11/3 election fraud."
"He just backed out & cannot be subpoenaed unless special session is called. Gov. Brian Kemp refuses to do so. How convenient. DEMAND ANSWERS Patriot," Wood explained.
Prior to that, Wood tweeted that "A state attorney general has sworn duty to uphold & enforce the law."
Wood wondered, "Why is GA Atty. Gen. Chris Carr refusing to settle or join Texas litigation seeking Constitutional voting system be upheld & enforced? What is he hiding? Who is he trying to protect?" Wood emphasized, "NOT We The People."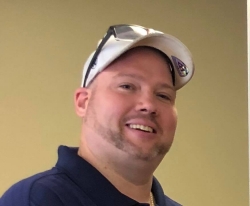 Latest posts by David Caron
(see all)