Fox News' Geraldo Rivera took to Twitter today to express concern after Elon Musk declared an "all-out war against his former staff" with the Twitter layoffs that were announced today.
Rivera made the tweet prior to when the layoffs took place as he announced, "Elon Musk has declared All-Out war on his former staff."
"At 9am Pacific time, Massive Layoffs go into affect at Twitter. With no formal notice and gut-wrenching efficiency, Musk and his inner circle have eliminated about half of its pre-Elon workforce. 3,700 Twitter jobs gone," Rivera complained.
Many conservative Twitter users came to Musk's defense against Rivera, as they were happy to hear about the layoffs.
"Catturd" asked Rivera, "Do you ever stop crying?"
Conservative commentator Tim Young told Rivera, "You sound sad" and wondered if he was "gonna be ok?"
Twitter user "Jellenne" pointed out, "I don't recall you being this concerned when people's jobs and businesses were lost during lockdowns, people losing their jobs over jab mandates, or Cuomo sending Covid patients into nursing homes that killed thousands of our elderly loved ones."
Blaze TV host Chad Prather said that he believes "Geraldo losing that bot support."
Business Insider reported that employees discovered they were locked out of their laptops before they were even told that their jobs were eliminated and at least one has filed a lawsuit.
Elon Musk has declared All-Out war on his former staff. At 9am Pacific time, Massive Layoffs go into affect at Twitter. With no formal notice and gut-wrenching efficiency, Musk and his inner circle have eliminated about half of its pre-Elon workforce. 3,700 Twitter jobs gone.

— Geraldo Rivera (@GeraldoRivera) November 4, 2022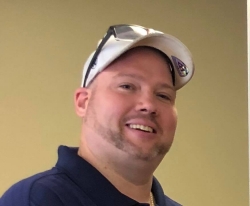 Latest posts by David Caron
(see all)