Ghislaine Maxwell has been sentenced to 20 years in prison after she was convicted of helping Jeffrey Epstein sexually abuse teenage girls.
In a sentencing memorandum, prosecutors had pushed for the maximum sentence for Maxwell.
Maxwell should be sentenced to between 30 and 55 years in prison, prosecutors wrote in the memorandum after her maximum possible sentence was reduced in April from 65 years to 55.
The probation office, however, had recommended a 20-year sentence for Maxwell, while her lawyers argued that she deserved less than that and no more than 5-1/4 years in prison based on their review of federal sentencing guidelines.
Maxwell's lawyers claimed that she was being scapegoated for Epstein's crimes and had already spent significant time behind bars.
Prosecutors, however, weren't buying it and said that the probation office did not take into account the cases of two additional women proven at trial to be victims, despite not being named in the initial indictment of Maxwell, and said that 30 years should be the minimum, based on their interpretation of the U.S. sentencing guidelines.
Following the sentence being handed down, U.S. Attorney Damian Williams responded:
"Today's sentence holds Ghislaine Maxwell accountable for perpetrating heinous crimes against children. This sentence sends a strong message that no one is above the law and it is never too late for justice."
"We again express our gratitude to Epstein and Maxwell's victims for their courage in coming forward, in testifying at trial, and in sharing their stories as part of today's sentencing."
On Sunday, Maxwell's legal team said that she was being held on suicide watch after she reported that Brooklyn jail staff threatened her safety.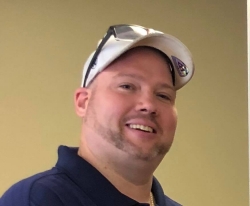 Latest posts by David Caron
(see all)