Prior to today's primary election results, the Cook Political Report shifted 6 out of 8 newly rated House seats in the GOP's direction.
Near the end of May, the publication shifted 10 of 12 seats in the Republicans' direction after shifting 8 in their direction in April.
Election expert Dave Wasserman concluded that early district-level polling paints a "bleak picture" for House Democrats, with Biden's approval rating still poor in competitive districts.
In regards to the Supreme Court's decision to overturn Roe vs. Wade, Wasserman said more time is needed to determine if the decision could fuel Democratic turnout and narrow the current enthusiasm gap that the GOP enjoys.
Wasserman said 38 currently Democratic-held seats are considered toss-ups or worse compared to only 10 Republican-held seats.
Cook projects Republicans to net between 20 to 35 seats in the House in the midterm elections in November, according to Wasserman.
Of the shifts that were made, two were switched from "Lean D" to "Toss-up" while one was changed from "Toss-up" to "Lean R."
Only one seat was switched from "Solid D" to "Likely D" while one of the two that was downgraded for Republicans was moved from "Solid R" to "Likely R."
Ultimately, moving from "Solid" to "Likely" or vice versa means less than any other movement, so it really shows that Democrats who aren't in secure seats are looking very vulnerable.
NEW at @CookPolitical: eight House rating changes, all but two in the GOP's direction. Full analysis (🔐): https://t.co/1GrCOfo3Mb pic.twitter.com/hghSoGSeHy

— Dave Wasserman (@Redistrict) June 28, 2022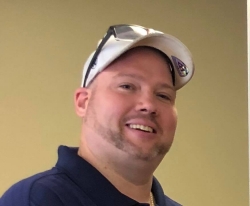 Latest posts by David Caron
(see all)