Earlier, we reported that U.S. House Rep Adam Schiff (D-CA) sounded off about the Supreme Court draft leak that occurred in regards to Roe vs. Wade being overturned.
Schiff said that doesn't care how the leak happened and that he wants the Senate to go nuclear to stop it from potentially happening.
In a tweet yesterday, Schiff lamented, "I understand the impulse for despair. But it's not too late to protect the right to choose."
"Congress must codify protections for abortion rights. We must abolish the filibuster to pass the Women's Health Protection Act. Now. People elected us to lead, not lament. Let's do it," Schiff insisted.
Schiff took things a bit further in a tweet today where he declared, "I don't care how the draft leaked. That's a sideshow."
"What I care about is that a small number of conservative justices, who lied about their plans to the Senate, intend to deprive millions of women of reproductive care," Schiff claimed.
Schiff then suggested, "Codifying Roe isn't enough. We must expand the court."
U.S. House Rep Dan Bishop (R-NC) shot back at Schiff in a quote tweet, "We're well aware you don't care how documents leak."
We're well aware you don't care how documents leak. https://t.co/JvLc3VCn55

— Rep. Dan Bishop (@RepDanBishop) May 4, 2022
In 2020, then-President Donald Trump accused Schiff of leaking classified information on Russian interference in the 2020 U.S. election to hurt Democratic presidential front-runner Bernie Sanders.
When Schiff headed up the Russia investigation in 2017 and his office was forced to issue a statement declaring that "Ranking Member Schiff and his staff do not leak classified or confidential information, and any disclosure of non-public information by the congressional committees undertaking investigations is singularly unhelpful."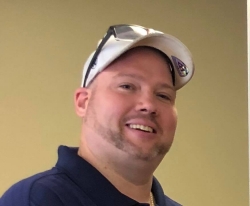 Latest posts by David Caron
(see all)