An SEC filing released today shows that Elon Musk has secured over $7 billion in equity from private investors for his takeover of Twitter.
The filing named 18 investors in total as well as the amount that would be contributed towards the purchase.
Saudi Arabia's Prince Alwaleed Bin Talal Bin Abdulaziz Alsaud, who initially opposed the buyout, has also committed 34,948,975 Twitter Inc shares "in order to retain an equity investment in Twitter following completion of the Merger," the filing said.
Disclose.TV reported, "JUST IN – Elon Musk has secured over $7 billion in equity for the Twitter takeover, winning the backing of some of the world's largest investors."
Details per SEC filing: https://t.co/qTVRl9KY3r pic.twitter.com/1AV0YQdRau

— Disclose.tv (@disclosetv) May 5, 2022
The Daily Mail outlined the details of the investors in an article as they also noted that the price of shares of Twitter has risen following the news as well.
Oracle Corp co-founder Larry Ellison's trust appears to be the largest investor, committing $1 billion towards the $44 billion purchase of the social media platform.
Equity commitment letters also came in from investors including Sequoia Capital ($800 million) and Brookfield ($250 million) for the financing of $7.14 billion, according to Musk.
Qatari Holding ($375 million) and NYC real estate investor Steve Witkoff ($100 million) are among other high profile investors, the Daily Mail noted.
With such a large amount of financing secured, Musk's margin loan was reduced to $6.25 billion from $12.5 billion.
The filing also showed that Musk will continue to hold talks with existing holders of Twitter, including the company's co-founder and former CEO Jack Dorsey, to contribute shares to the proposed acquisition.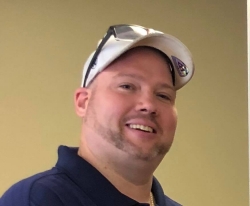 Latest posts by David Caron
(see all)