Virginia Governor Ralph Northam announced today that he is extending a ban on elective surgeries, which was set to expire tomorrow, Friday, April 24, is by one week to May 1, despite a letter from the Virginia Hospital & Healthcare Association suggesting otherwise.
The letter urged his administration to let the elective surgery postponement order expire, saying that hospitals have the capacity to handle both the procedures and COVID-19 cases.
The governor said the ban on elective surgeries will continue until State Health Commissioner M. Norman Oliver, MD, MA can "evaluate, in conjunction with hospitals and other medical facilities, how to safely ease restrictions on non-essential medical procedures, and the availability of personal protective equipment."
The VHHA said that Virginia hospitals have already established a framework (which you can review here), for re-opening the health care delivery system in a responsible manner consistent with the Open Up America Again Guidance document recently issued by the White House.
"The order has accomplished its purpose of preserving personal protective equipment and freeing up additional bed space in preparation for the COVID-19 response, so there is no need to extend it beyond tomorrow," the VHHA said.
The association argues that extending the order would prevent patients with chronic conditions, and those with immediate medical needs, from receiving timely surgical care, causing negative implications for patients.
Northam said that his "top priority is protecting public health, and that includes ensuring that our frontline medical staff have the equipment they need to stay safe as they treat Virginians who are sick."
"We have increased our supply of PPE, but before we allow elective surgeries to resume, we must first be assured that the doctors, nurses, and medical staff who are fighting this virus or conducting emergency surgeries have the necessary supplies. We are working with medical facilities on plans to ensure that we can resume elective surgeries safely and responsibly."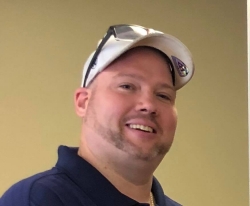 Latest posts by David Caron
(see all)