Four members of the Broward County School Board have been recommended by a grand jury for removal by GOP Gov. Ron DeSantis.
The statewide grand jury was petitioned for by DeSantis in the Florida Supreme Court in 2019 to investigate the 2018 Valentine's Day massacre at Marjory Stoneman Douglas High School. 
The quartet of board members are accused of "deceit, malfeasance, misfeasance, neglect of duty, and incompetence."
Ann Murray, Donna Korn, Laurie Rich Levinson, and Patricia Good are accused of having a "fanatical desire to control data" to use it "to manipulate public perception."
Democrat State Senator Rosalind Osgood also was a part of those accused but since she is no longer on the board, would not be part of the potential removal.
Osgood responded to the accusations as she said, "School board members are elected by the people and to say that they should be removed could be someone's opinion."
"That is another portion of the grand jury report that I don't agree with," Osgood added.
Korn is the only one of the four who is running for re-election, as the other three will have their term end in November.
In a statement, Korn said, "Given the secrecy of grand jury proceedings, I have no information regarding what the grand jury heard, and I have not been permitted to review transcripts."
" I look forward to reviewing that information and reassuring our community that I have always placed our students first," Korn insisted.
Korn faces off against three other candidates in an election that will be held on Tuesday, August 23.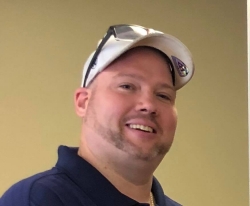 Latest posts by David Caron
(see all)