U.S. Congresswoman Marjorie Taylor Greene (R-GA) announced today that the "Protect Children's Innocence Act" has been introduced in the House.
The act would prohibit prohibit "gender affirming care" on minors and anyone caught violating the bill would be guilty of a felony.
Greene also noted that there were 12 co-sponsors to the bill and she thanked the other Republican representatives for their support.
The Protect Children's Innocence Act has been introduced.

Thanks to all of the original cosponsors.@RepMaryMiller@RepJeffDuncan@RepBobGood @RepRalphNorman@RepMattGaetz@RepTonyGonzales@RepClayHiggins@RepBurgessOwens@RepTenney@Rep_Clyde@RepHarshbarger@Lancegooden pic.twitter.com/8P69HlQMbP

— Rep. Marjorie Taylor Greene🇺🇸 (@RepMTG) August 19, 2022
The bill was introduced after the Boston Children's Hospital claimed that staff have received threats fueled by "misinformation" about its transgender health program.
August 16, 2022
U.S. Attorney Rachael Rollins, who represents the District of Massachusetts, issued a statement on the situation.
"I will not sit idly by and allow hate-based criminal activity to continue in our District," Rollins declared in the statement.
Greene had previously appeared on Tucker Carlson's Fox News show and said that she planned to introduce the bill.
"Tomorrow, I will introduce the Protect Children's Innocence Act to criminalize the child abuse that many call 'gender-affirming care.'"
"My legislation would immediately make it a felony to subject children to puberty blockers or horrific 'sex change' genital surgeries."
Tomorrow, I will introduce the Protect Children's Innocence Act to criminalize the child abuse that many call "gender-affirming care."

My legislation would immediately make it a felony to subject children to puberty blockers or horrific "sex change" genital surgeries. pic.twitter.com/1jAwb1TwXR

— Rep. Marjorie Taylor Greene🇺🇸 (@RepMTG) August 19, 2022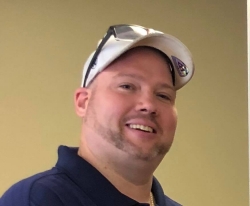 Latest posts by David Caron
(see all)