During a discussion on "The Five" yesterday, Fox News' Greg Gutfeld called Biden economic advisor Brian Deese's "liberal world order" comment "one of the biggest, like, reveals in history, in political history."
"What a scary fast trip from America first to America last," Gutfeld told the panel.
Gutfeld explained, "That 'liberal world order' phrase used to be something you might hear somebody on infomercials say – I'm sorry InfoWars say."
"But it actually was said, it was actually said out loud. That one sound bite should be in every commercial for every Republican campaign," Gutfeld insisted.
Gutfeld then suggested, "You should play that liberal world order blurb to truckers, to parents buying food, to delivery workers, because it's this kind of, it's one of the biggest, like, reveals in history, in political history."
While it seems that the revelation was mostly ignored by the mainstream media, Newsweek did report yesterday that a video of Deese's revelation had racked up 1.4 million views on Twitter.
Newsweek attempted to downplay the comments, however, as they noted that according to World101, an online course from the Council on Foreign Relations think tank, the "liberal world order" refers to a "series of international organizations and agreements to promote global cooperation on issues including security, trade, health, and monetary policy."
Newsweek added that it was created by world leaders in the wake of World War II in an effort to prevent the world from devolving into such violence again, and the U.S. has "championed" the system since, according to the explainer.
Fox News' Kayleigh McEnany also discussed the comments on her show "Outnumbered" as she said:
"So you're paying more in gas because it's the future of the liberal world order. Okay. He again said what we have heard a few times."
"We've heard, oh, Joe Biden can't do anything about gas prices. But in their most honest moments, we've heard honesty from the president that when it comes to gas prices, we're going through an incredible transition, an incredible transition as you're pumping your gas at $5 a gallon."
"Jennifer Granholm said that we're accelerating the move to clean energy. So in their most lucid moments, they are admitting that when you pump your gas, when you see, as I did, you know, 100 something dollars, that's intentional."
"They want you to get rid of your car. They want you to move to a clean energy vehicle. It's all part of the great liberal transition. So just pat yourself on the back this 4th of July."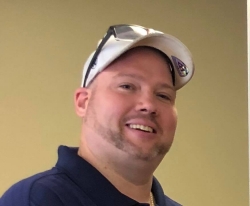 Latest posts by David Caron
(see all)