Georgia GOP Senate candidate Herschel Walker spoke at former President Donald Trump's "Save America" rally tonight in Perry, GA.
Trump called Walker up while he was speaking and Walker had words of praise for the former president and referenced his senate candidacy.
"I just want to thank him again for all you've done for me, not just endorsing me for this Senate run, we've been together for a long time."
"I said it a long time ago, a great man, a great leader, and I want to be a leader like him when I get to that senate seat to show everyone I love America."
"Thank you Georgia for welcoming our great president, the greatest president. I call him the people's president, so thank you guys."
Herschel Walker makes an appearance at Trump Rally in Perry, Georgia: "I want to be a leader like [Trump]!" pic.twitter.com/YwDYSbDqbs

— The Post Millennial (@TPostMillennial) September 26, 2021
During his speech earlier, Walker highlighted why he wanted to run for senate, embracing his pro-America stance and saying, "What qualifies me to run is that I love America."
.@HerschelWalker: "What qualifies me to run is that I love America." #GeorgiaRally #TrumpRally pic.twitter.com/7z5EPd8D8a

— Kristina Wong 🇺🇸 (@kristina_wong) September 25, 2021
It was reported earlier today by Business Insider that GOP Senate Minority Leader Mitch McConnell has warmed to Walker's candidacy:
"There are some things written that indicate he's had some challenges in his life. On the other hand, the good news is, he's made several impressive performances on national television. His whole team is the same team around [former Sen.] Johnny Isakson," McConnell told Politico this week. "He's called me; we had a good conversation. I think there's every indication he's going to be a good candidate."
Isakson, a longtime Peach State lawmaker, held the Senate seat that Warnock now occupies from 2005 to 2019 before stepping down for health reasons.
Watch Walker's full speech below: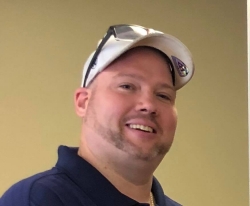 Latest posts by David Caron
(see all)