In an interview today with Fox News' Neil Cavuto, Georgia Republican Governor Brian Kemp made it clear that he is on board with whoever is the Republican presidential nominee in 2024, although it is unclear if he will still be governor at that point.
In a clip that was tweeted, Cavuto asked Kemp "Real quickly, Donald Trump is the 2024 nominee for Republicans, would you support him?"
Kemp responds, "Absolutely, I'm going to support the nominee, as I said, again, I worked very hard for the president. I think his ideas … will be part of our party for a long time in the future."
"Republicans, we need to have a big tent. I mean, there's a lot of great ideas out there. We're not always going to get along, but I think the president deserves a lot of credit and he's not going away," Kemp added.
"Fair enough," Cavuto concluded.
Spokeswoman for the Hold the Line PAC and former Delaware U.S. Senate nominee Lauren Witzke shared her thoughts on the interview and said, "They are desperately trying to make us all forget how they betrayed us all."
They are desperately trying to make us all forget how they betrayed us all. https://t.co/zc8cLXbi3S

— Lauren Witzke (@LaurenWitzkeDE) March 4, 2021
As the Atlanta Journal-Constitution pointed out, Kemp has to prepare for his own reelection campaign for next year's election with his head on a swivel.
From The Hill:
Just earlier this week, Trump said he thought his decision to back Kemp ahead of the Republican gubernatorial primary runoff in 2018 was "an endorsement that hurt us."
Trump claimed that Kemp, whom former Georgia Lt. Gov. Casey Cagle competed against in a GOP primary runoff election, was "in last place or just about in last place" at the time of the endorsement.
"I endorsed him, he ended up winning the election and he certainly was not very effective for the Republican Party, to put it nicely," Trump said.
The statement by Trump is one of a series of jabs the former president has made at Kemp in the wake of the 2020 presidential election, in which traditionally red Georgia stunned the nation when it went for a Democrat for the first time since 1992.
Trump has starkly criticized Kemp and Georgia Secretary of State Brad Raffensperger (R) multiple times since the election after the two pushed back against unsubstantiated claims Trump made about widespread voter fraud costing him the state and his reelection.
In late November, Trump said he was "ashamed" that he endorsed Kemp years back. He also pushed for primary challengers for the governor in the weeks following the election and asked then-Rep. Doug Collins (R-Ga.) at a rally in December if he would like to run for the position. Trump has also called for Kemp to step down.
Later in December, Kemp brushed off calls from Trump to resign, as well as calls for him to face a primary, characterizing the attacks as distractions.
"As far as me getting primaried, I could care less about that right now," Kemp said at the time. "The biggest thing we all need to do, regardless of what you think about what's going on in Georgia, we've got to support David Perdue and Kelly Loeffler."
Then-Sens. David Perdue (R-Ga.) and Kelly Loeffler (R-Ga.) ended up losing their seats to Democrats Jon Ossoff and the Rev. Raphael Warnock, costing the Republican Party its control of the upper chamber.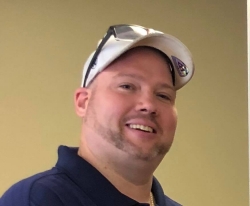 Latest posts by David Caron
(see all)