2016 failed Democratic presidential nominee Hillary Clinton was interviewed last night on Rachel Maddow's MSNBC show.
Maddow asked Clinton about a report after the collapse of the Afghanistan government that she was helping to "evacuate" so-called at-risk women out of the country.
After taking some time to brag about her efforts, Clinton then decided to take a shot at former President Donald Trump, who had defeated her in that election, and perhaps provide some cover for President Joe Biden.
"I don't know why anybody would be surprised, you know when Trump agreed to the document that his own national security advisor H.R. McMasters called a surrender document, a surrender agreement between the Taliban and the United States, the writing was on the wall," Clinton asserted.
Clinton then suggested that gave the Taliban "A very lengthy head start to be able to intimidate, and coerce, and extort, and threaten, and kill those out in the country who would stand against them."
"I think the pace of the fall of the government might have been a little faster than people anticipated, but the outcome was not in doubt," Clinton claimed.
Hillary Clinton confirms reports from over the summer that she was involved in an effort to evacuate high risk women from Afghanistan on chartered planes. pic.twitter.com/rvkYHjNGDm

— Maddow Blog (@MaddowBlog) November 24, 2021
U.S. State Department Spokesman Ned Price recently
told reporters
that the United States is set to resume talks with the Taliban next week in Qatar.
The two are set to discuss the humanitarian crisis in Afghanistan and steps to ensure that the country does not become a "launchpad" for "terrorism," according to Price.
That "terrorism" threat apparently comes in the form of ISIS-K and has grown significantly since the Taliban took power since some of the prisoners they released after taking over belonged to the terrorist group.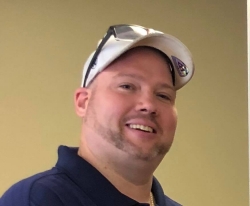 Latest posts by David Caron
(see all)