According to the fiscal year 2021 report released Friday, deportations of illegal immigrants by Immigration and Customs Enforcement (ICE) plunged to their lowest level in 26 years amid the ongoing crisis at the US-Mexico border.
ICE said it had removed 59,011 "noncitizens" from the US over the 12 months that ended Sept. 30, 2021.
That amount is down more than threefold from the 185,884 "aliens" deported in the fiscal year 2020 –and the lowest number since the fiscal year 1995.
The report itself discussed how "ICE made significant changes to policies governing interior enforcement practices, including arrests, detention, and removal."
U.S. House Rep Lauren Boebert (R-CO) decried the news in a tweet where she noted, "The ICE Report is finally out and it confirms everything we knew to be true."
"Deportations dropped to the lowest level in 26 years despite a record number of illegal border crossings," Boebert pointed out.
Boebert then declared, "It's clear – we've got an open border."
In response to Boebert's tweet, Irene Armendariz-Jackson said, "This is why I'm running. I live on the border and this is KILLING my community."
Armendariz-Jackson is a Republican running for Texas's 16th Congressional district, which covers El Paso as well as most of its suburbs and is currently occupied by Democrat U.S. House Rep Veronica Escobar.
This is why I'm running. I live on the border and this is KILLING my community.

— Irene Armendariz-Jackson For Congress (@ArmendarizDis16) March 15, 2022
Twitter user Glen Garry replied to Boebert by quote tweeting a video that shows some of the chaos that was recently reported on and is occurring across the border near Loredo, Texas.
full scale war zone in Nuevo Laredohttps://t.co/dlHLtnjOPn

— Glen Garry 📡 (@_GlenGarry) March 15, 2022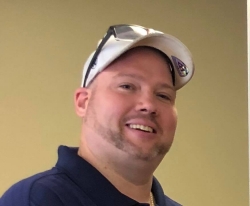 Latest posts by David Caron
(see all)