In a shocking opening to the show yesterday of ABC's "The View," co-host Ana Navarro called for Fox News host Tucker Carlson and former U.S. House Rep Tulsi Gabbard (D-HI) to be investigated by the DOJ for spreading Russian "propaganda."
A clip of the segment led to Donald Trump Jr. to tweet in response, "Never Trumper Ana Navarro wants the Biden Administration to engage in the same authoritarian tactics that Putin does and restrict the free speech rights of (American) citizens."
"How long before she goes full Soviet and calls to throw people in the Gulag for wrong think???" Trump Jr. wondered as he also declared, "SCARY!!!"
Navarro responded to Trump Jr. by asking, "Hey Jr, remember when u met with the Kremlin-linked Russian lawyer to find ways to help daddy win? Or when u said, 'Russians make up a pretty disproportionate cross-section of a lot of our assets'? Or when u got $$ to speak to a group that nominated Putin for Nobel Peace Prize?"
She didn't, however, deny that she potentially wants the Carlson and Gabbard potentially thrown in the "Gulag."
During the segment, Navarro said, "I don't think (Carlson)'s getting dropped at all, but that's an incredibly relevant question, and I think DoJ in the same way that it is setting up a task force to investigate oligarchs should look into people who are Russian propagandists and shilling for Putin."
"It should be investigated, and, in fact, I remember when Tulsi Gabbard, and I hate that we're discussing it because I think to myself, who is this woman? She's a, you know, she's no longer in Congress. She's a failed presidential candidate," Navarro insisted.
After co-host Joy Behar chimed in "yeah," Navarro continued her rant, "She only practically exists on Twitter, and if that is correct we're giving her oxygen is what makes her relevant, but we're talking about her on hot topics, but on the other hand, how do you not call out something that is repeating false Russian propaganda and been brought down?"
Hey Jr, remember when u met with the Kremlin-linked Russian lawyer to find ways to help daddy win?

Or when u said, "Russians make up a pretty disproportionate cross-section of a lot of our assets"?

Or when u got $$ to speak to a group that nominated Putin for Nobel Peace Prize? https://t.co/jV19H6UvMt

— Ana Navarro-Cárdenas (@ananavarro) March 14, 2022
Navarro also doubled down on her words in a quote tweet of an article on what she had said on the show.
"Foreign Agent Registration Act requires Americans acting as foreign agents to register and file reports detailing activities on behalf of the foreign government. Hell yes, we should find out if US Putin propagandists are acting as unregistered foreign agents in violation of law," Navarro said.
Foreign Agent Registration Act requires Americans acting as foreign agents to register and file reports detailing activities on behalf of the foreign government.

Hell yes, we should find out if US Putin propagandists are acting as unregistered foreign agents in violation of law. https://t.co/jQ63agqxrc

— Ana Navarro-Cárdenas (@ananavarro) March 14, 2022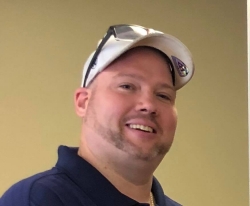 Latest posts by David Caron
(see all)