U.S. House Rep Ilhan Omar (D-MN) furiously blamed racism for House Minority Leader Kevin McCarthy (R-CA) announcing his plan to remove her from committees if he becomes Speaker.
In a statement, Omar insisted, "From the moment I was elected, the Republican Party has made it their mission to use fear, xenophobia, Islamophobia and racism to target me on the House Floor and through millions of dollars of campaign ads."
"Whether it is Marjorie Taylor Greene holding a gun next to my head in campaign ads or Donald Trump threatening to 'send me back' to my country (despite the fact that I have been a proud citizen of the United States for more than 20 years), this constant stream of hate has led to hundreds of death threats and credible plots against me and my family."
"At the same time, they have openly tolerated antisemitism, anti-Muslim hate and racism in their own party. Newly-elected Whip Tom Emmer said prominent Jewish Democrats 'essentially bought control of Congress.' And McCarthy himself accused Jewish Democrats of trying to 'buy elections.'"
"Instead of doing anything to address the open hostility towards religious minorities in his party, McCarthy is now lifting up people like Marjorie Taylor Greene, Emmer and so many others. If he cared about addressing the rise in hate, he would apologize and make sure others in his party apologized."
"McCarthy's effort to repeatedly single me out for scorn and hatred—including threatening to strip me from my committee—does nothing to address the issues our constituents deal with. It does nothing to address inflation, healthcare, or solve the climate crisis."
"What it does is gin up fear and hate against Somali-Americans and anyone who shares my identity, and further divide us along racial and ethnic lines. It is a continuation of a sustained campaign against Muslim and African voices, people in his party have been trying to ban since Donald Trump first ran for office."
"I will not stop fighting for more equitable, more just and more humane policies. I will not stop advocating for peace and human rights around the world. And I will not stop fighting for an America that does not single out people based on their race or religion."
As we previously reported, on Fox News' "Sunday Morning Futures," McCarthy shared his plans to keep Adam "Shift", and Eric Swalwell off of the intelligence committee. He also intends to keep Omar off of the foreign affairs committee.
Maria Bartiromo asked Kevin McCarthy if he becomes Speaker of the House in January, what he plans to do with divisive Democrats on important committees. "You've talked in the past about removing Ilhan Omar, you've talked about removing Adam Schiff, about Eric Swalwell. Will you deliver?" Bartiromo wondered.
"Yes, I will keep that promise," McCarthy responded. "One thing I said from the very beginning, Eric Swalwell cannot get a security clearance in the public sector. Why would we ever give him a security clearance and the secrets to America? So I will not allow him to be on intel."
"You have Adam Shift [Schiff] who had lied to the American public time and again," he continued. "We will not allow him to be on the intel committee either."
"Look Congresswoman Omar, her antisemitic comments that have gone forward, we're not gonna allow her to be on foreign affairs. But we're also going to stand up to what's happening not just in the halls of Congress but what's happening in our higher education institutions," McCarthy told Bartiromo.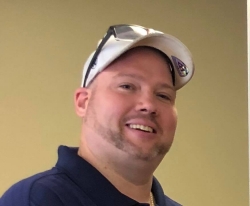 Latest posts by David Caron
(see all)